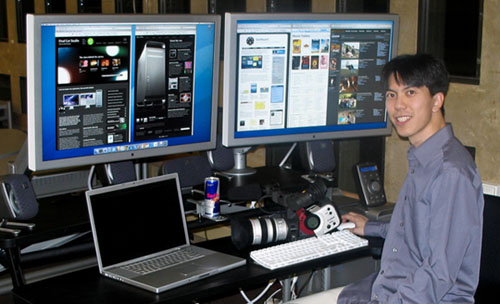 Welcome to Digital Lifesavers, my technology and lifestyle blog. This website is a way for me to share my work and experiences in Globe, Arizona, and the San Francisco Bay Area. I'll also share my favorite time-saving tips and personal recommendations here.
Over the last decade, I managed the Multimedia Studio at Stanford University, and taught the Multimedia Production class. These days, I continue to enjoy playing with fun toys like Apple iLife
, Final Cut Studio
, and Adobe Creative Suite
 and teaching others how to play!
I'm also a freelance photographer, video editor, and computer repair guy.
Thanks for visiting. Please feel free to see my Portfolio, see my complete LinkedIn profile, or say hello through the Contact page!