The Canon 5D Mark III is out, but is it worth it? Back in 2009, I still remember agonizing over the decision whether to buy the Canon 5D Mark II DSLR for months. Fast forward 3 years and tens of thousands of photos later, I can easily say I have no regrets about moving forward. That camera pretty much spoiled me with its high performance and amazing image quality. It made me want to become a better photographer, and I can never look back. The Canon 5D Mark III raises the standard again, and here are the main points I considered: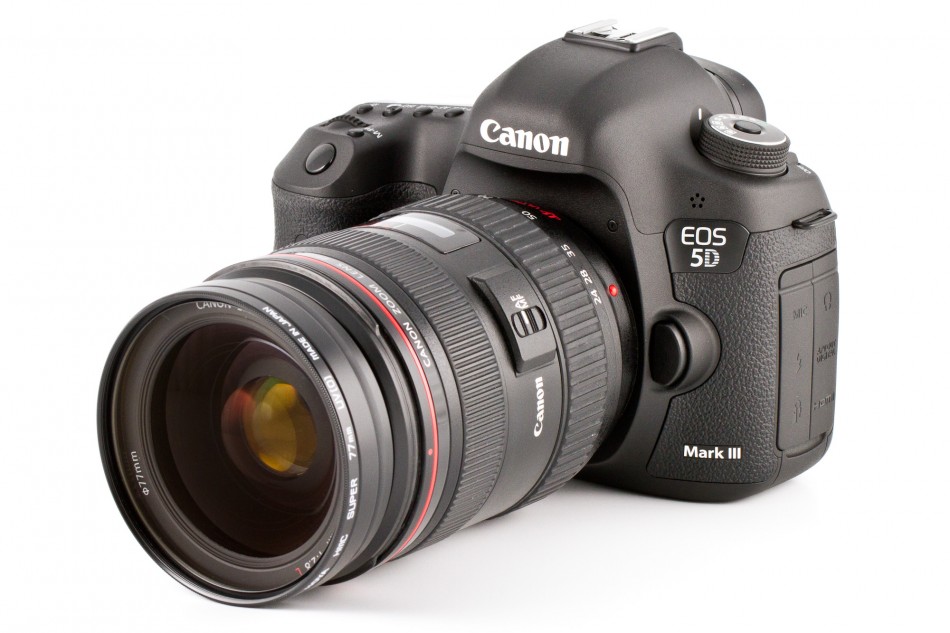 What I love:
Excellent low light performance: The Canon 5D Mark III is rated to support ISO 25600, due to its 35mm full frame format. While in my testing it seems like ISO 25600 is really pushing it (and there is a lot of grain at that setting) , the camera does allow for very usable images up to ISO 6400. I can usually easily handhold my shots without flash even in a dim interior.
22-megapixels is huge and means I have a lot of leverage to do creative cropping in Adobe Lightroom 4 when I need it to improve a shot's composition. Even very aggressive crops result in very large and usable images. Photography is not all about megapixel count, but it does matter if you're likely to crop heavily while retaining fine detail. 
The new 61-point autofocus system is world-class. This was one of the big complaints about the 5D Mark II (which only had an outdated 9-point AF system). Canon has finally upgraded this, and it is amazingly powerful. It takes some study and practice to leverage its power, but the effort is worthwhile for tack-sharp images.
The shooting mode dial lock is awesome! (Now you have to intentionally push down on the center button of the dial before you can rotate it.) I used to hate it when I carry two cameras at a event shoot like a wedding, and in the course of the cameras brush against me, the mode changes from Manual or Aperture Priority to something random and I mess up a few shots before I realize what's going on! Say goodbye to that problem!
The 6 fps continuous shooting mode is about 50% faster than the 5D Mark II. It is good enough for me to shoot sports, kids, pets, etc., and capture the peak action. When I need to shoot action, I usually set the camera to 1/500-1/1000s shutter speed, center-point focus with expanded focus points, and AI-SERVO autofocus. The ability to reprogram the Depth of Field (DOF) Preview to instantly switch over to AI-SERVO mode is also a great improvement.
Auto ISO finally works in Manual Mode (M). Now you can set your aperture and shutter, and let the camera figure out the matching ISO to give you the "correct" exposure. This may seem stupid to some professional shooters, but it's a welcome change to me. It never made sense why setting it to Auto in the past meant it would "automatically" set it to ISO 400 only.
The camera finally supports 60fps in 720p recording mode, a headphone jack to monitor your audio, as well as the ability to seamlessly record movies longer than 4GB will fit.There is also a dedicated movie switch (like the Canon 7D) rather than the cumbersome system we put up with in the 5D Mark II.
What still irks me:
ISO 25600 is pretty ugly and grainy to me. The fact that I can get very usable images at ISO 6400 is already amazing, but I don't personally understand why the manufacturer claims a much higher number when it looks really bad. (Tip: At high ISOs, I tend to actually overexpose the image by up to 1-stop, and then bring it back down in post-processing, which seems to work much better to control the noise than to underexpose the image in camera and then try to bring up the exposure in post.) 
I actually don't like the placement of the zoom button. It has moved to the left side and is taking some getting used to. I wish they at least kept the zoom in/out functionality on the right side of the back of the camera as well, because that's what I continue to push out of muscle memory!
The price for all of these new features and improvements in the 5D Mark III is a whopping $1000 more than the list price of the 5D Mark II. Ouch!
Conclusion
All in all, there were some major improvements and very little to complain about. Canon listened to their customers and gave them much of what was still lacking in the 5D Mark II. This is pretty amazing camera for anyone serious about photography and video, so if you can part with the cash, there's very little to not like here, which explains why it's been constantly out of stock everywhere when it was first released. For those who are not doing photography and videography professionally, you may also want to consider the very capable (and significantly less expensive!) Canon Rebel T3i. 
You can also check out sample shots from the Canon 5D Mark III at http://www.kennethphotography.com/category/canon-5d-mark-iii
Buy it now or check out other user reviews! Canon 5D Mark III on Amazon
[sc:ask]